After Jio's success in India mostly everyone has become capable of affording the internet and because of this YouTube has become more and more popular.
After this, we saw many faces on YouTube India and their YouTube channels are doing really well because of their talent. But probably I don't think so you knew about the past and the journey of your favorite Youtubers, so in this post, I will tell you about the bio, income, etc of the Top 10 Indian YouTubers.
Note- Their income is estimated by Social blade.
Top 10 Indian YouTubers
1. (BB Ki Vines) Bhuvan Bam
(BB Ki Vines) Bhuvan Bam is the first Indian YouTuber to reach 10 million subscribers with over 1.2 billion views. He is a Maharashtrian and was born in Gujarat. Later his family moved to Delhi. He pursued his degree at Shaheed Bhagat Singh College.
Bhuvan started his career as a singer and went on YouTube because of his originality. He has won an award for the "Most popular YouTube channel". He is best for his fluency in sarcasm. Bhuvan is also a singer and puts up his videos of songs. He is mostly attracted by his content. He has some fictional characters such as Bablo, bancho.
Subscribers- 25.6 Million
Estimated Monthly Income- $7.9K – $126.7K
2. Sandeep Maheshwari
Sandeep Maheshwari is the CEO of imagesbazaar.com and he is a well-known popular YouTuber. He is a popular motivational speaker and entrepreneur. Apart from being a successful entrepreneur, he is a guide, mentor, role model, and a youth icon for many youngsters.
He holds the Limca record for photography and is also the recipient of many awards He often conducts seminars free of cost across the country. His seminars have helped many crestfallen youths.
Subscribers- 26.5 Million
Estimated Monthly Income- He is not earning anything from YouTube because he didn't monetize his channel.
3. Vidya Vox
Vidya Iyer is known as Vidya Vox, which is her stage name popularly known. She is an Indian and an American Youtuber and singer. Her YouTube channel has more than 6.50 million subscribers, she was born in Chennai and immigrated to the USA at the age of eight.
She became popular when mixed with Hollywood and Bollywood music. Later she produced her original songs well. The themes of the vidya Iyer songs will revolve around women's empowerment.
Subscribers- 7.61 Million
Estimated Monthly Income – $3.5K – $56K
4. Technical Guruji (Gaurav Chaudhary)
Gaurav Chaudhary is an Indian-based YouTuber based in UAE. He does his videos regarding technology in Hindi. His tech channel has more than 17 million subscribers, he has also another vlog channel which has 3.40 Million subscribers in which he tells about the Burj Khalifa, Google HQ, He is from Ajmer Rajasthan. He studied at Kendriya Vidyalaya school.
In 2012 he went to Dubai to pursue his microelectronics degree at the BITS Pilani Dubai campus. In Dubai, he received a certificate to work with the security systems in Dubai from the Dubai police. Besides those works also started a YouTube channel. He was primarily posting product reviews and advice. There is a report that Chaudhary was the first tech YouTuber to acquire more than 10 million subscribers. He has also participated in YouTube rewind 2018 and 2019.
Subscribers- 22.7 Million on Technical Guruji & 5.18 Million on Gaurav Chaudhary
Estimated Monthly Income – $6.8K – $108.8K
5. Nisha Madhulika
Nisha Madhulika is a famous Youtuber in cooking and enthusiasts. She is one of the popular YouTubers. Nisha has more than 9.30 million subscribers. She has various columns on food websites and is a restaurant consultant also. Nisha has refused several promotions to keep her channel for the exclusive audience.
Nisha has been featured in the YouTube top chef's coffee table book. She started the channel in 2011. she has put up 1115 videos all without garlic and onion. Her easy-follow recipes make her popular.
Subscribers- 13.2 Million
Estimated Monthly Income – $7.9K – $125.6K
6. Shruthi Arjun Anand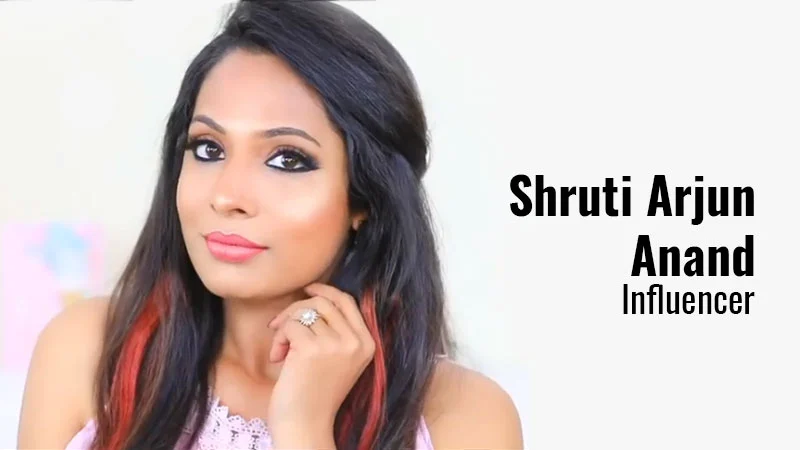 Shruthi Arjun Anand started a YouTube channel as a pastime but today she owns a company as Shruthi makeup and beauty company. She was putting hairstyling videos first on the YouTube channel and become an inspiration for young audiences in 2-tire cities. Shruthi has made content-based videos, fashion, lifestyle, makeup, and also product review videos.
She has completed B.tech in computer science from a private college. Shruthi completed her schooling in Army public school in Jhansi Madhya Pradesh. She has millions of audiences for her channel. Watching YouTube, cooking, and doing makeup are my favorite hobbies. She started the channel in 2012.
Subscribers- 9.96 Million
Estimated Monthly Income – $3K – $48.2K
7. Ashish Chanchlani Vines (Ashish Chanchlani)
Ashish is an engineering student, initially, he used to do movie reviews and moved to comic vines. The unique thing which is on his channel is no two videos will be the same. Ashish is very consistent in creating unique content and original content. He has his comic vines on Facebook, Instagram, and also on YouTube.
He is from Ulhasnagar, Maharashtra. Before his YouTube journey, Ashish used to share his videos on several social media platforms. He pursued his civil engineering at Datta Meghe College of Engineering, Navi Mumbai.
Subscribers- 28.9 Million
Estimated Monthly Income – $4.9K – $78.1K
8. Amit Bhadana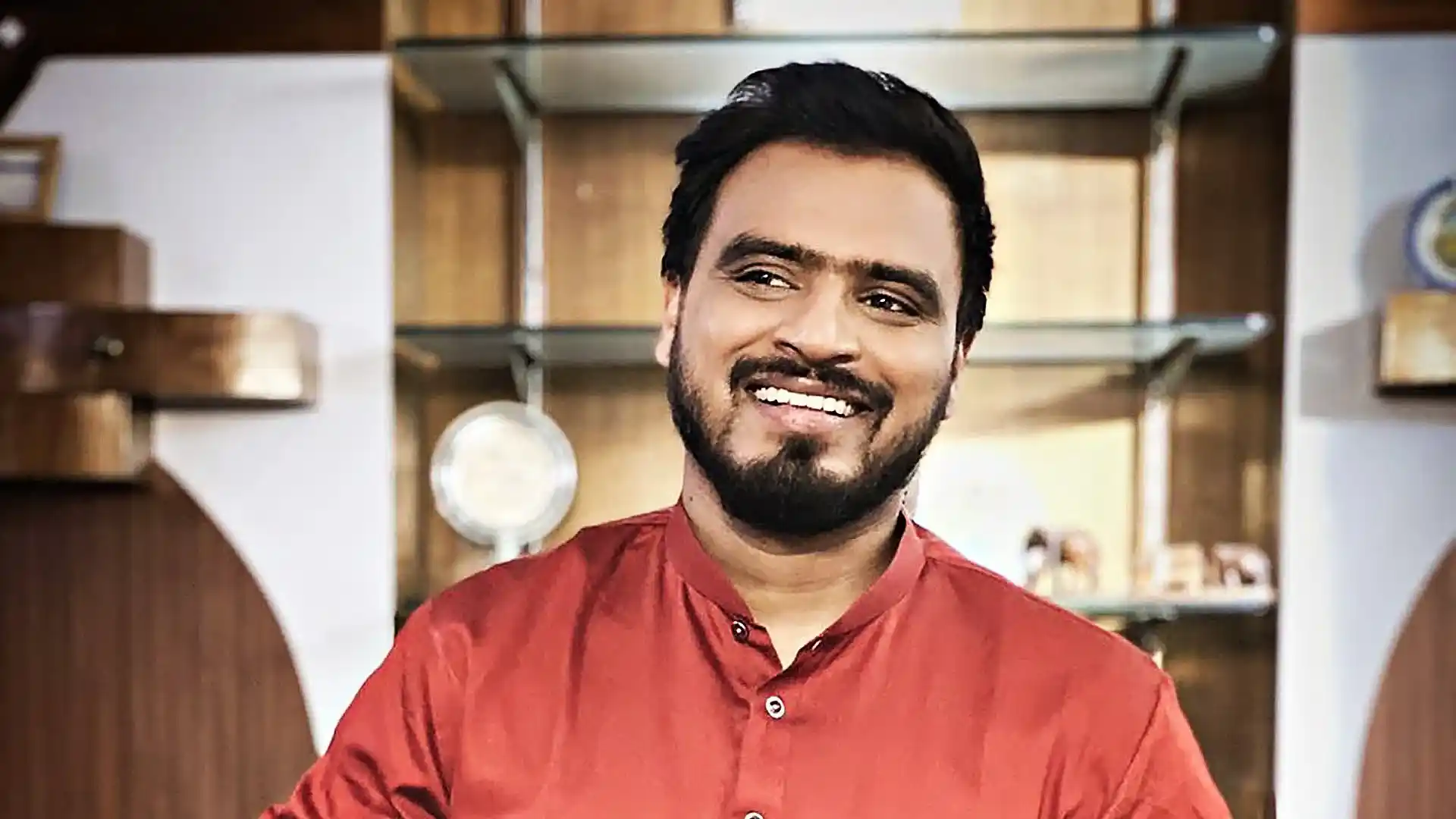 Amit Bhadana has more than 20 million subscribers on YouTube. He usually does prank videos and comedies about day-to-day life. Amit is a law graduate. He does the script for his own videos, but also directs and edits by himself. His videos are comedy sketches.
He makes most of the videos in Hindi or Haryanvi languages.
In the year 2017, he has done many records like one of the top trending videos worldwide on YouTube and also the most liked video. His channel was recognized as the no.1 channel for 3 days .7 million views on Facebook in one single day and also on YouTube, he got 9 million views in one day.
Amit Bhadana has become the no.1 Indian YouTuber to cross 20 Million subscribers recently.
Subscribers- 24.3 Million
Estimated Monthly Income – $2.3K – $36.6K
9. VahChef – VahRehVah (Sanjay Thumma)
Sanjay is an Indian YouTuber also popularly known as Vah chef. He was living in the USA with his family after selling his restaurants in 2008. His family and his friends requested his recipes. He started to shoot and put it on YouTube. After then his videos are gone viral, and got huge positive feedback from his audience. Then he moved to Hyderabad with his family and started a new website called Vahrevah.
In 2014 he reached 1.74 million subscribers. He is hilarious, simple, and enthusiastic. He creates simple foods at ease. His videos are instructional and very specific, inspiring others to cook. His audience is all over the globe.
Subscribers- 2.49 Million
Estimated Monthly Income – $285 – $4.6K
10. Carry Minati (Ajey Nagar)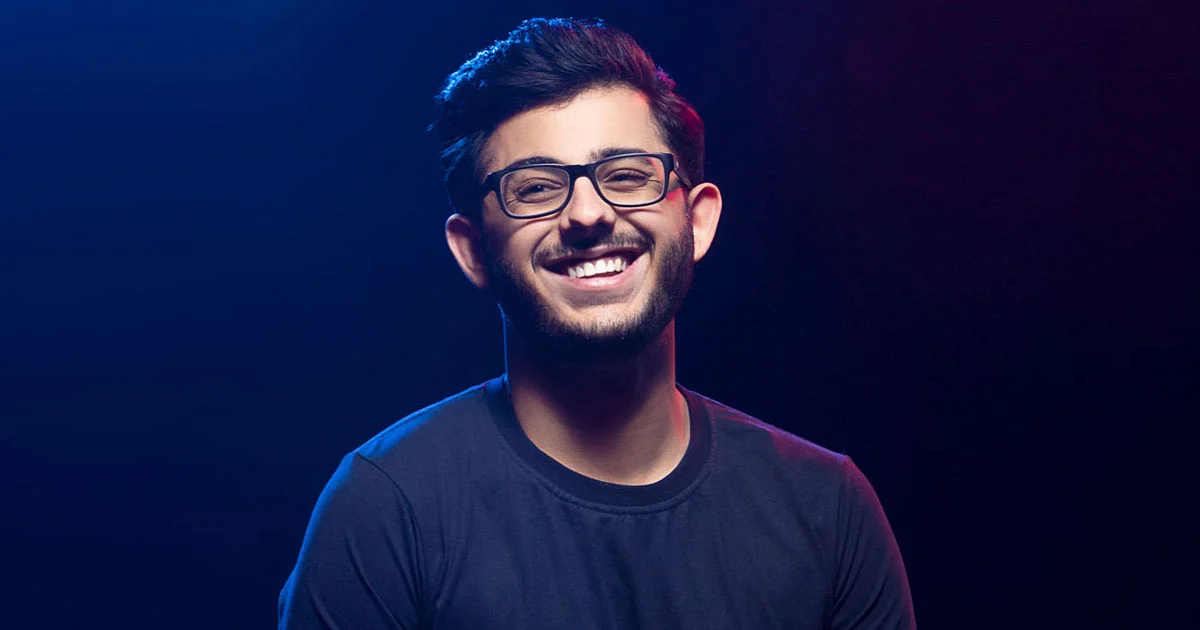 (Carry Minati) Ajey Nagar is from Faridabad. He is better known as Carry Minati. Carry is one of the popular YouTubers. He is known for his comedy wits and reactions to various online topics on the channel Carryminati.
On his channel in May 2020 the video titled "Youtube Vs TikTok" – The end quickly becomes viral on YouTube India. He is well known for his energetic Hindi-language commentary. He started posting YouTube videos when he was 10. His first video is based on football tricks and skills. He holds 5 YouTube creator awards which also include 2 silver play buttons, 2 gold play buttons, and also 1 diamond play button for Carryminati.
He is mainly involved in creating diss songs, satirical parodies, and comedies apart from live gaming he has another channel (Carryislive) in which he does live streams while playing games on his PC.
Subscribers- 37.5 Million on Carry Minati & 11.5 Million on Carryislive
Estimated Monthly Income – $72.6K – $1.2M