If you want to start a website blogging but do not know how to start, take no worry. I will help you to know about the steps you are to follow to start blogging
1. Unleashing idea:
You really need something specific if you want to create a blog. Have in mind that no matter how good an idea is, should be unique. When you choose your blog niche, two key questions to ask yourself.
Whether I relish learning about this topic?
Do other people also take interest in this too?
2. Choosing a name for the blog:
Choose a name for your blog. This is your brand. This is how people would remember your brand. You do not have to overthink that. A brand gets magic over time. A domain is also important to choose. The domain is where your blog lives on the internet. Some tips for choosing an excellent domain are as follows:
Choosing a .com when possible.
Do not include numbers, hyphens.
You must keep the name short.
It must be easy to say.
3. Grab Web Hosting:
Now the time comes for your blog to come live. You may be seen it as complicated but it is as easy as it sounds. To start you would need web hosting and a domain name. Luckily, Bluehost a web hosting company gives both as a package deal. Go to Bluehost and explore it for further information.
4. Install WordPress:
You cannot go with your blog with no blogging software. WordPress is a very good blogging website software and is free, user friendly. If you are making a blog that is not on WordPress, you will see that it is very costly compared to WordPress. On WordPress, you can use many free plugins which will help you to modify your blog in any shape.
5. Designing a blog with the help of a WordPress theme:
WordPress designs are called themes. You have to look for something that suits your name and brand. Thousands of themes are there to pick from. You can adapt the best one from there which will suit your blog or blogging.
6. Optimizing WordPress blog:
A number of customizations that you can make on a WordPress blog. WordPress also has plugins that can make the functionality of the blog extendable. For instance, you can make use of plugins to forums, sliders, etc. But to get started, click on the "Customize" buttons on a theme.
7. Brainstorming blog topics:
Brainstorm the topics on which to write. These can be the topics that excite, intrigue and make your reader passionate to know about. Keep brainstorming and find them wisely.
8. Writing the first masterpiece:
After brainstorming topics and selecting whom to write at, you are good to go. Write in a good way. Include in your writing the elements that would excite, make your readers engage with you and that would urge them to read more. Once you have included all these good elements in your blog, get ready to grab a good number of audiences.
Affordable SEO Services in the UK
In order that people find your product on the internet, it is essential not only to have SEO services to top search engines but also search engine optimization to get a higher ranking in search results.
When it comes to ROI (return on investment), search engine optimization campaigns present the most viable long-term solutions. A listing alone does not assure you will receive any new visitors to your website until and unless you appear among the high rankers. Your website must achieve a higher Search Engine Ranking for your customers to be able to find your site promptly. This is where you require our search engine optimization packages with affordable SEO services in the UK as we being in this field for a long time know what these search engines are looking for and through our experience in the line of Optimization, Submission, Ranking, Placement, Positioning have learned the secrets of how each search engine ranks your page, by using our expert knowledge we'll bring the right type of customers for your web site.
In our search engine optimization and ranking services we provide you all the below mentioned services that too at a very nominal cost:
Prior to search engine submission, we will undertake a thorough analysis of your website which includes reviewing your site's layout and content. Identification of any design or technical details which may hinder your search engine Placement, Positioning (ie: Frames, Javascripts, Flash pages)
Restructuring or Creation of META Tags for maximum search engine ranking is also part of our Search engine optimization Services.
In our full SEO package, your site will be submitted to over 10 International Top Search Engines, including Search Engines in Australia, Canada, United Kingdom, the United States, U.A.E, Ireland, and many more. Then your website is manually submitted to the major search engines. This is a manual website submission and registration only. Nothing is automated to the top search engines.
After search engine submission you will be provided online a detailed report of every search engine and directory to which your site was submitted.
How does SEO Calling Works?
In Search engine optimization Services With our two-pronged attack, we submit you to the world's most powerful search index like Google, Yahoo, Dmoz, MSN, HotBot, Excite, LookSmart, iWON, Chello, InfoSeek, AOL, Netscape, Khoj, Rediff, Ask Jeeves, Earthlink, and many more. You will be indexed and listed in these search engines.
Keyword Optimization by SEO Calling:
Keyword optimization by Keyword research through private and reliable sources to determine the most suitable search phrases used on search engines to ensure that you are targeting the best possible phrases.
Indexing by SEO Calling
Creation of standardized robot instructions such that all pages on your website will be indexed properly by Spiders search engines.
We will re-optimize your website for the search engines and resubmit whenever necessary if we do not get top search engine Positioning.
At your request, we will, absolutely free, provide you with a report of where your site places in a select group of the top search engines and directories.
If you need any other consultation then just let us know as we have various other affordable optimization service options which we can offer to you based on your organization's requirement criteria. Please let us know your requirements and we will surely get back to you.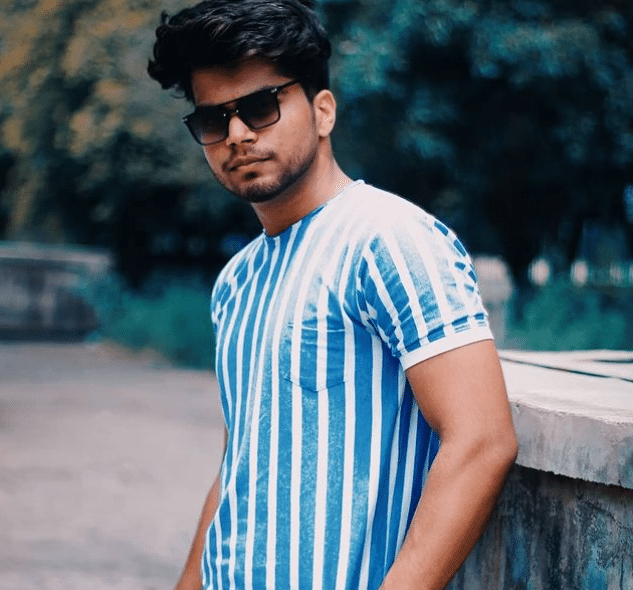 Abhishek Rana is an experienced digital marketer skilled in SEO, Google Ads, WordPress, and Social Media Marketing. He can optimize websites for search engines, create effective marketing campaigns, manage Google Ad campaigns, maintain WordPress websites, and use social media channels to engage with potential customers and drive traffic to websites.