In the 21st century, everyone has a phone or mobile device that is easy to use and has Internet access, The Internet is a great place, full of knowledge and enlightenment, and it is also a good destination to learn and grow. But it comes without its share of downsides. The online world is just like the real world, it has its issues.
There are a variety of hazardous websites and ads, that pose a risk of morally corrupting our young ones and harming our systems, let us guide you through the process of safeguarding yourself from the ills of the online world. Learn more about the measures you can take to protect yourself from the risks of adult websites on your next visit to the interwebs!
Universal Tips on How To Block Adult Content on Android
The online world is vast, and a variety of ads and adult content present is a risk not only morally but also to your personal device. It is documented with clear evidence that clicking through these websites, and ads can cause viruses to enter your device—disabling it or potentially breaching your data to gain information that may be detrimental to you.
children are also on the internet and cannot do without consuming this kind of content. So, if you're one of the concerned souls looking up "how to block adult websites on Google and Android phone, then it would be a good idea to start with Android, the world's no.1 operating system. The OS is notoriously prone to viruses and malware as it allows you to download content directly from the web, You can secure your phone by choosing one of the below options for you to start blocking adult websites on your phone.
Adblockers
Adblockers enable you to block any ads, as the name suggests. While this will help to block advertisements of any kind, it is also beneficial if you want to avoid adult content that may come up as an ad or pop-up.
Turn on enhanced protection
Enhanced protection is an option that allows you not to download any malware, virus, or any other potentially dangerous virus that might negatively affect your device and your information and safety. You can turn on enhanced protection by following the below steps-
Look to the top right of your Chrome page and select your account avatar
Click on the "manage your account" option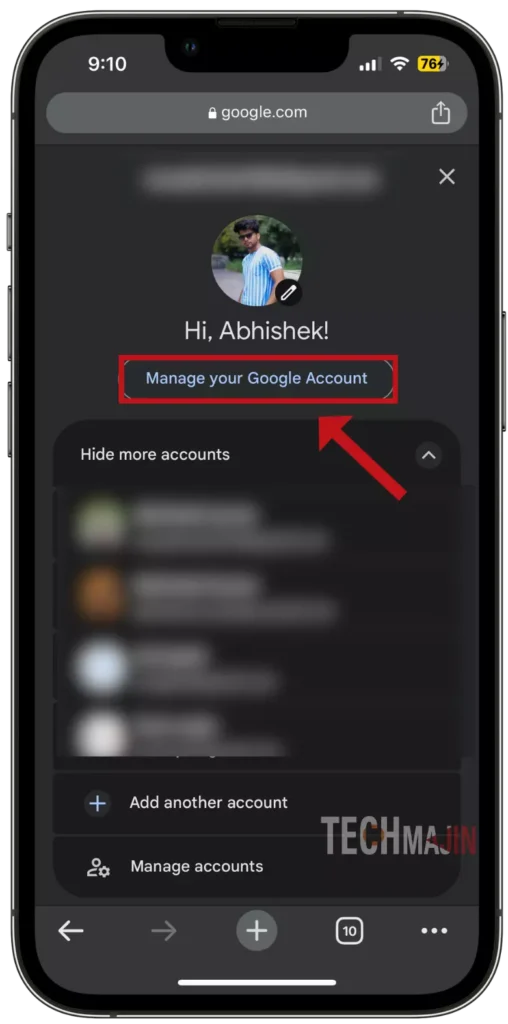 Scroll left and select 'security' and then scroll down to enhanced safe browsing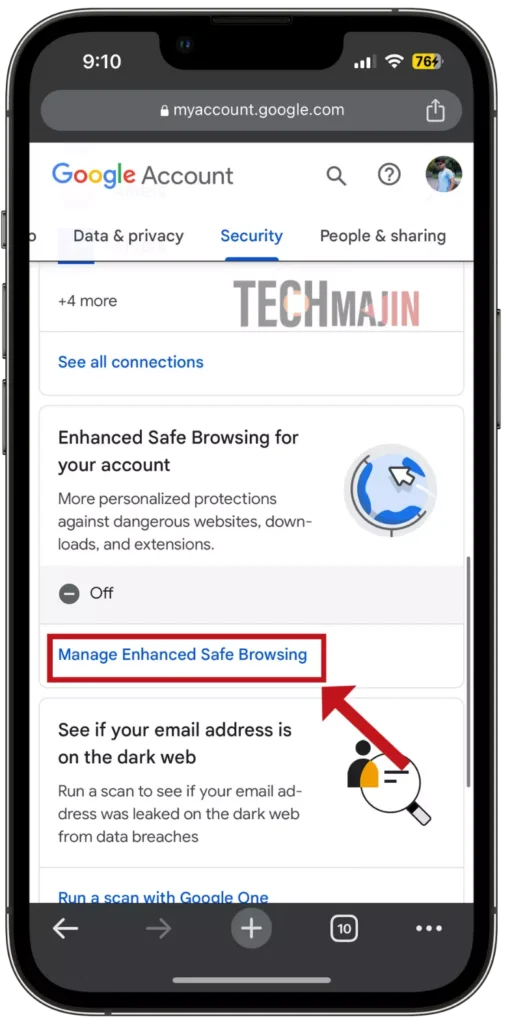 Now turn on the "Enhanced safe browsing" option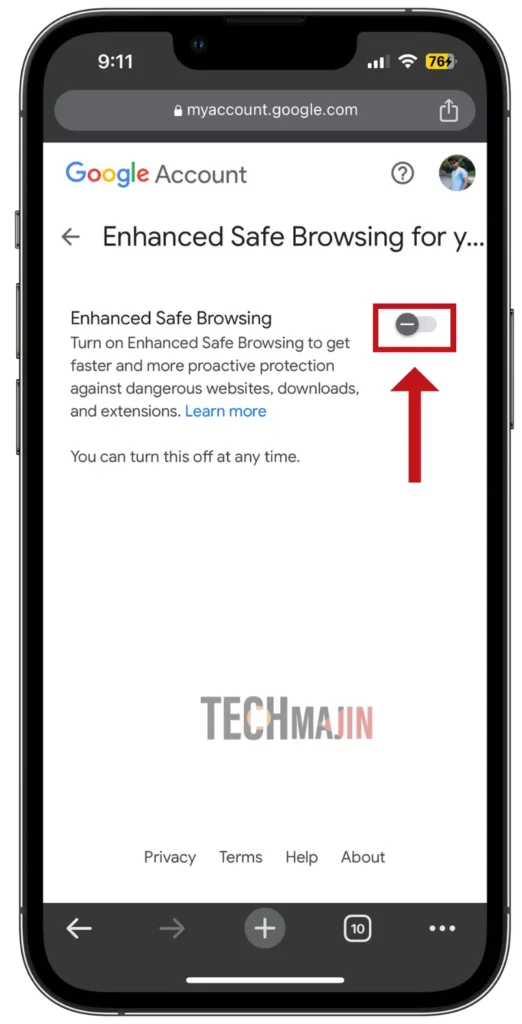 Digital Well-being
The digital well-being app is used for blocking all kinds of adult websites, providing you with the option to select the type of sites you'd want to avoid or want your children to not have access to. What this will do is it will block those sites from showing up, making it impossible to access. The only issue here is that it can only be used on Chrome. You will need to figure another way out if you use another browser as your primary browser.
Parental control apps
By and large, the most popular choice for all types of users, the parental control app is the best way for you as a parent to take control. As a concerned parent, to make sure that your children stay away from the sites and ads that you would want them to avoid, you can download one from the ocean of parental control apps that give you access to your child's device. This way you can supervise their usage and set blocks where necessary to ensure that your child gets the best from the internet and avoid the rest.
These are our top picks to avoid any mishaps or misadventures on the internet to protect your device from adult content. Many of us have thought at some point about "how to block adult websites on my phone'' and now we know how! With That being said, let's explore the risks that are presented by these adult websites to the safety of your device and how they can adversely impact your device and safety.
Risks Posed by Adult Websites
The risks posed by adult websites for your device and the information stored on it are significant to understand so that you may realize the importance of why these kinds of sites should be kept far, far away from not only your children but your devices –
Viruses and malware- The main risk to your device is viruses and malware that may enter your device due to clicking on the ads and dubious websites promoted in the mentioned ads. Once you download any application from these websites, the risk of a virus being downloaded with it is highly possible. These Different types of viruses get downloaded in the background and could range anywhere from being a backdoor into your device to ruining your device's functional capabilities.
Information risks- On our devices, we tend to store a lot of personal and financial information; whether it be a banking app, our passwords, or other significant financial details, it is paramount to guarantee their safety.
Ransomware risks- There is a high risk of ransomware taking over your device. This would mean that you may download an app or file from this unknown website, and as soon as you run the file, it locks you out of your device. Once this happens, you have to pay a certain amount to get back control of your device. returned
How to Block Adult Websites on iPhone
While Android devices are more prone to risk, iPhone users are also not safe from the dangers of adult websites, while there may be many guides for how to block adult websites on my iPhone, many of them are not up to date.
Below we provide you with a step-by-step process of blocking adult websites on iPhone-
Navigate to settings to access the "screen time" option.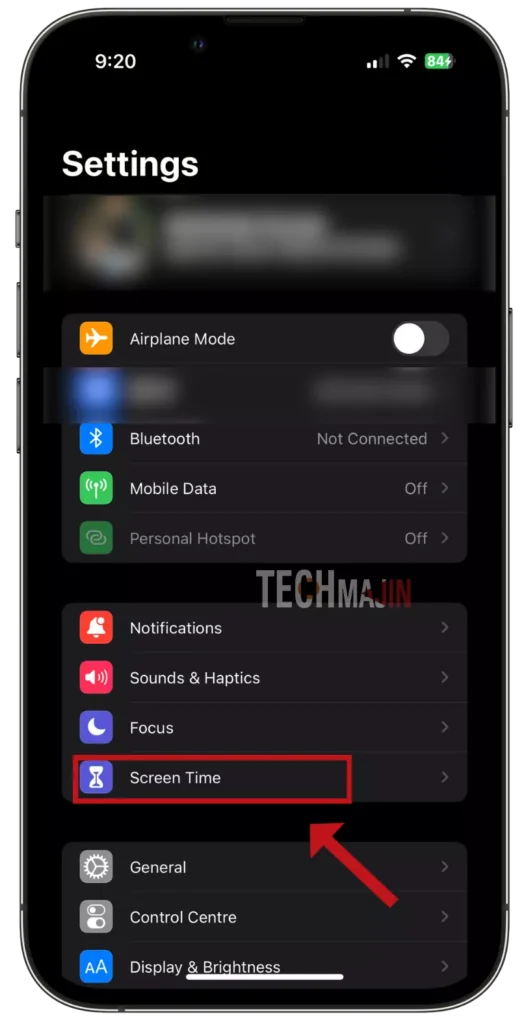 From there, look for the "content and privacy restrictions" option.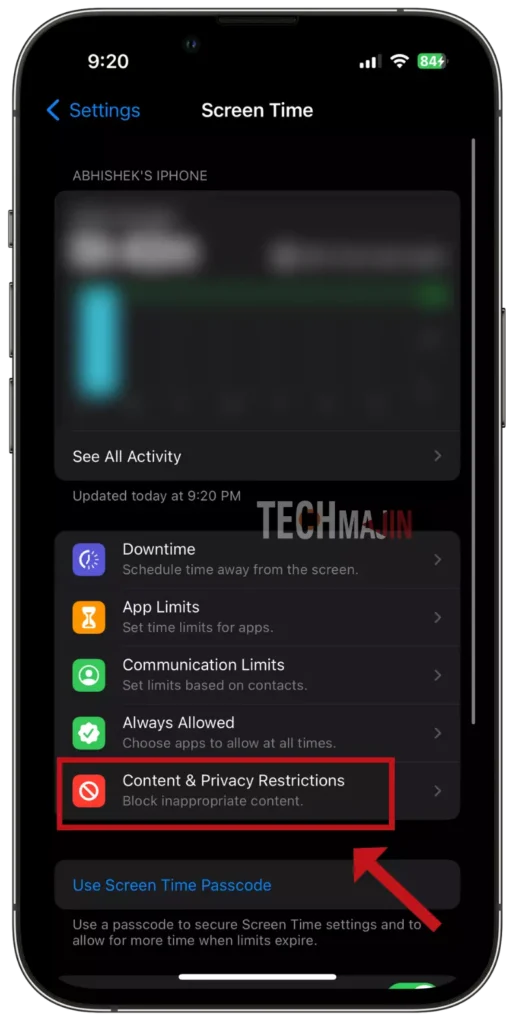 Upon that, turn that option on with the help of your passcode.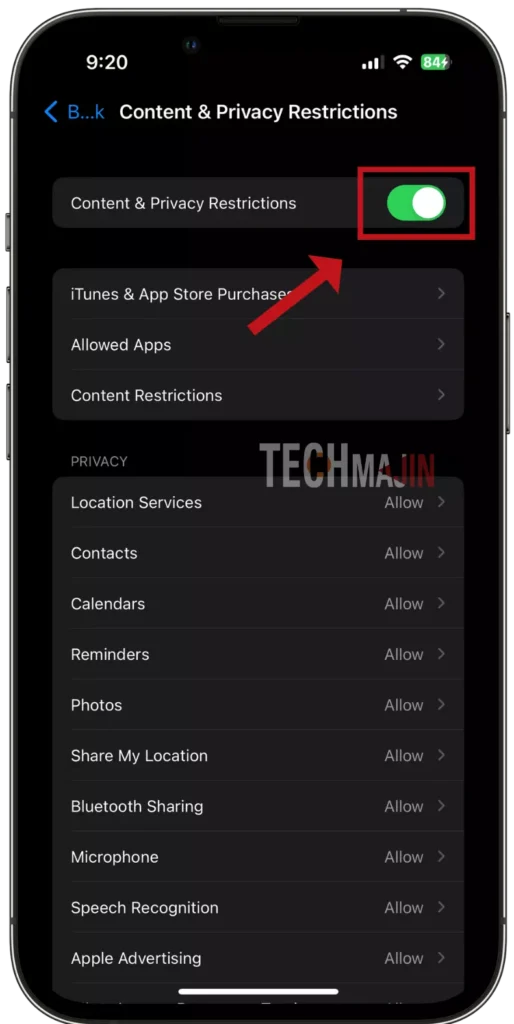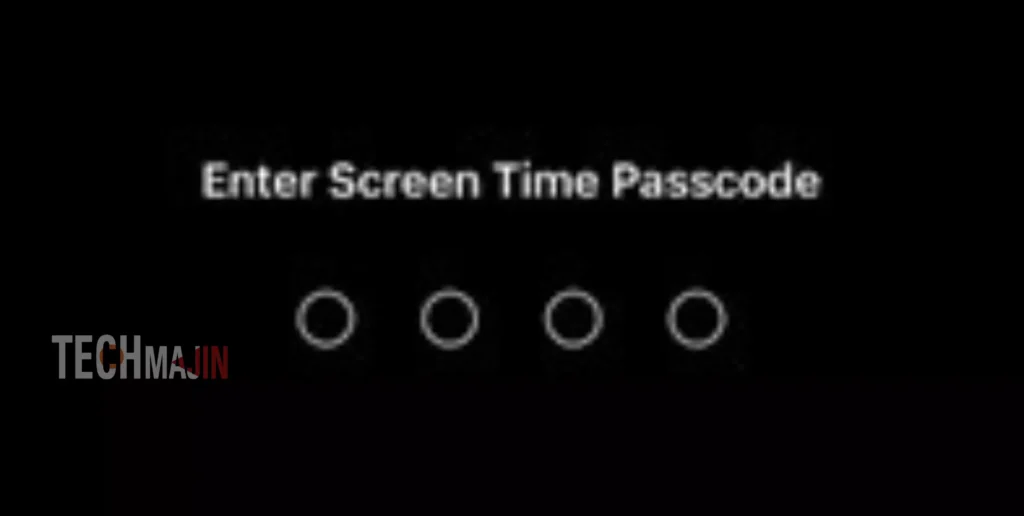 Next, find the "content restrictions" window from there and change the "web content" settings to finish.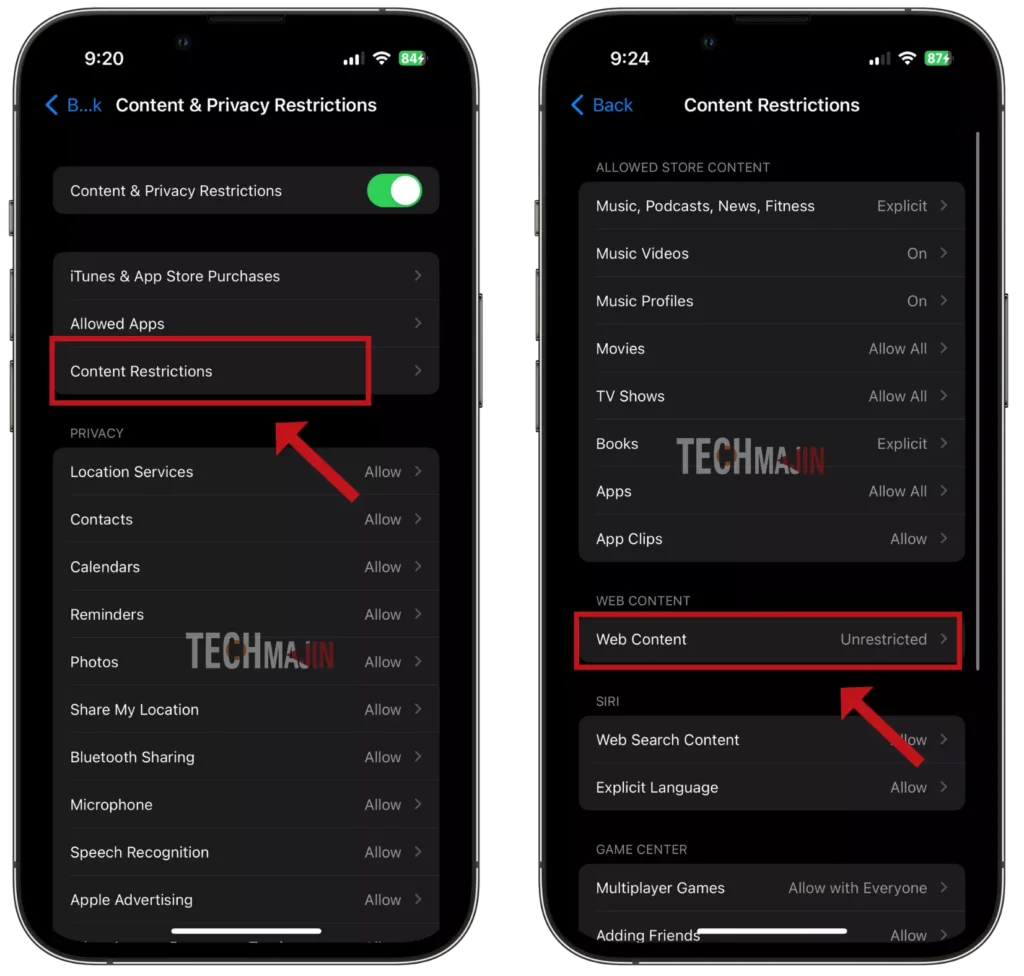 Browse Safe, Stay Safe
We hope you've learned from this guide on how to block porn sites on your phone. The risks of visiting these sites are many, and the reward is none. It would be best to keep your device away from these sites and to take the measures we've listed in this guide to ensure you have a safe browsing experience.
Read next:- Computer security tips