Are used pieces of equipment on your shopping list? That's great news for you! A fantastic strategy to reduce costs and obtain the precise item you want without going over budget is to buy and sell old equipment. There are a few pointers that may ease your experience if you're new to buying or selling secondhand goods. In this article, we'll go over a variety of important suggestions for getting the greatest prices on second-hand machinery, including learning where to purchase or sell it as well as how much each item is cost. These suggestions can help you learn how to get great bargains when purchasing or selling excess materials, regardless of whether you're a novice or a seasoned master.
Research Extensively
It's crucial to undertake a comprehensive study before buying used machinery. This will enable you to compare the item's quality and pricing to those of similar ones on the market. To obtain the most value for your money, be sure to carefully review a variety of ads and take your time comparing pricing from multiple suppliers. When the time comes to buy, it's also crucial to examine the used equipment's state and confirm its legitimacy. Additionally, a lot of people are open to price negotiations, so don't be afraid to ask for a discount.
Stay Up To Date with Current Market Trends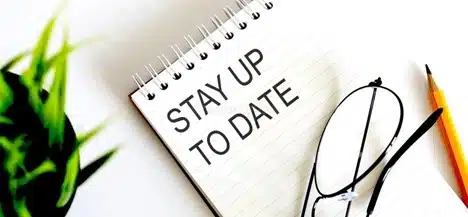 It's crucial to be aware of current market trends when buying used equipment. You will be able to determine when specific things are in great demand and what prices they generally command as a result. Having knowledge about the item's current market worth is also quite helpful. By doing this, you can ensure that you aren't overpaying for anything or receiving a deal that is too good to be true. Additionally, it's a good idea to keep an eye out for upcoming sales and promotions at nearby retailers since these specials may enable you to make even bigger savings on your used item.
Find Reliable Sellers
Finding trustworthy dealers is essential when shopping for used equipment. This may be accomplished by reading internet reviews and consulting with friends or family who have previously made similar purchases. To return or exchange any defective things that don't live up to your expectations, you should also confirm that the vendor offers a money-back guarantee. By doing this, you'll be better able to avoid fraud and make sure you're paying a reasonable amount for a quality product. Never hesitate to get in touch with the vendor directly if you have any queries or worries. Also, when you consign surplus stock to a retailer, be certain that you are aware of their terms and conditions regarding payments, returns, and warranties.
Consult Experts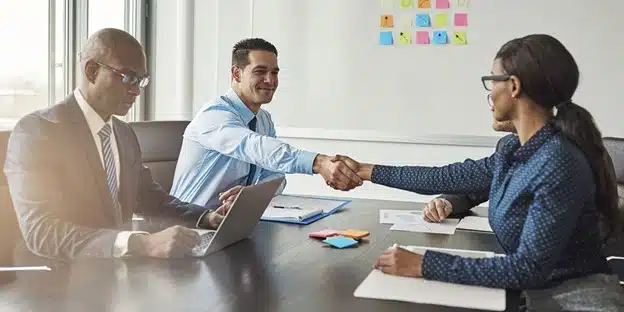 Consult industry professionals for further advice on how to get the greatest bargains on second-hand equipment. Professionals with expertise in purchasing and selling old equipment may provide you with insightful guidance regarding which items are worthwhile investments and which ones might not be. They may also inform you of impending discounts or auctions that might enable you to locate even better deals than those found online. When making a purchase decision, don't forget to ask them for advice on warranties as well, as these can offer additional protection.
Shop Online
Online secondhand equipment purchasing is frequently more practical than in-store shopping. By doing this, you can compare costs without having to visit several places, and you also have access to a larger assortment of goods. Additionally, shopping online gives you access to discounts and competitive pricing that may not be offered in conventional stores. Just make sure to check out the seller's reputation before committing to buying anything. Before making any purchases, it is also wise to thoroughly review the return policy.
Join Local Buy-And-Sell Facebook Groups To Find Hidden Gems
There are buy-and-sell Facebook groups dedicated to the sale of second-hand machinery. As they contain listings from both vendors and unknown individual sellers who might offer better prices than retail stores do, these can be a great place to look for hidden gems. To get the most out of these websites, make sure you thoroughly read the description and inquire about the goods to get more information before making any purchases. There is also the option to submit an "I'm searching" announcement to the group if you are seeking for a certain piece of equipment.
Negotiate Prices
Never be afraid to haggle over costs when dealing with dealers. If there is an email option, this can be done online or in person. You may increase the number of goods you buy and stretch your budget further by negotiating a cheaper price. Additionally, it's critical that you conduct yourself politely and professionally throughout the negotiation process in order to foster long-lasting relationships with vendors. Always try to establish an agreement that benefits both sides rather than just one while having this sort of conversation, keep that in mind.
Don't Settle For Less Than You Deserve
It's crucial to keep in mind that you should never accept less than you deserve while discussing pricing. Even if something appears to be a great price, be sure it is worthwhile spending your time and money on it by checking its quality first. It's typically true when something looks too wonderful to be true. Never be hesitant to shop around at several suppliers and check prices to make sure you're receiving the greatest bargain.
Make Sure The Equipment Is Still In Working Condition
Saving money by purchasing old equipment is a terrific strategy, but it's also crucial to make sure that it still functions properly. Ask about the machine's history, any possible repairs or replacements, and whether any warranty alternatives are available. In order to make sure the machine performs as you need it to before you buy it, you should also ask to test drive it. Bring a knowledgeable buddy with you when you visit potential merchants so they can give you advice on which products are worth buying and which ones aren't.
Conclusion
In conclusion, the advice provided above should help you understand how to get excellent discounts on second-hand machinery without sacrificing quality or going overboard. Always do your homework and comparison shop for brand-new things that fit your demands and budget to ensure you receive the greatest deals.