The OnePlus Nord is now one of the best-selling smartphones as it packs some beautiful internals including a 90Hz AMOLED display, a powerful Snapdragon 765G chipset that supports a 5G network, and has a nice set of cameras including a 48MP main camera. The OxygenOS is also its greatest strength.
On the other hand, Vivo's best smartphone, Vivo V20 Pro offers a new design, a variety of color options has a dual front camera with a 44MP camera and runs on Funtouch OS.
Let's start a quick comparison between Vivo V20 Pro and OnePlus Nord
1. Design
On the front, both phones have 6.44-inch Full HD with AMOLED display with a screen-to-body ratio of 20:9. The Vivo V20 Pro and OnePlus have great brightness, the Vivo V20 Pro has a slightly better brightness level & the viewing angle is equally suitable for both.
The Vivo V20 Pro's notch is out of the way compared to the pill-shaped cutout on OnePlus Nord, however, it lacks the higher refresh rate that the OnePlus Nord has. The OnePlus Nord's display refreshes at 90Hz, so playing games or scrolling webpages feel a bit better on the OnePlus Nord, but the difference is very small.
Both have their own reading mode and a mode that allows you to easily see the display in direct sunlight. It also covers a large area of sRGB, DCI-P3, and AMOLED and uses Widevine L1. However, the OnePlus Nord's display supports HDR10, which Vivo V20 Pro doesn't have.
Like the Vivo V20 Pro, the OnePlus Nord supports Widevine L1, so you can easily stream HD content from Netflix, Prime, and more, and both have a very accurate and fast optical display fingerprint scanner.
Face unlocking is faster on the OnePlus Nord compared to the Vivo V20 Pro. Overall, with a higher refresh rate display and HDR10 support, the OnePlus Nord feels better here.
2. Processor performance
When moving, the Vivo V20 Pro is powered by the Snapdragon 765G chipset, along with 8GB of RAM and 128GB of standard storage. The same processor is found in the OnePlus Nord, combined with up to 12GB of RAM and 256GB of standard storage. Both smartphones can complete all tasks and are future-proof with 5G support.
Apart from the chipset, you will notice the difference in the battery configuration. The Vivo V20 Pro packs a 4,000 mAh battery with 33 W fast charging support. The OnePlus Nord has a larger battery with a 4,115 mAh capacity along with Warp 30T charging technology. The Vivo phone also runs Android 10-based Funtouch OS 11 and Android 10-based OnePlus Nord OxygenOS.
3. Camera
The Vivo V20 Pro and the OnePlus Nord offer a dual-camera setup for selfies. The Vivo V20 Pro comes with a 44-megapixel Eye MF sensor with an 8-megapixel wide-angle shooter that takes excellent selfies and improves the video calling experience. The OnePlus Nord has a 32-megapixel Sony IMX616 main lens and an 8-megapixel ultra-wide sensor that also takes some exceptional selfies.
Vivo V20 Pro's backside there is a triple camera setup with a 64-megapixel with primary sensor, and an 8-megapixel ultra-wide-angle shooter, along with a 2-megapixel mono lens. On the other hand, OnePlus Nord has a 48-megapixel Sony IMX586 primary sensor with an 8-megapixel ultra-wide-angle lens and a 2-megapixel macro lens along with a 5-megapixel depth sensor. With bigger and better sensors, the Vivo V20 Pro can click impressive images, even in low light and much better than the OnePlus Nord.
4. Price
Price is one of the big things to consider. The Vivo V20 Pro comes in a single 8GB RAM + 128GB storage variant that costs $409. The OnePlus Nord is available in three models with 6GB RAM + 64GB cost under review, 8GB RAM + 128GB, cast $459.99 and 12GB RAM + 256GB and costs, $559.99.
Conclusion of Vivo V20 Pro VS OnePlus Nord
Both the Vivo V20 Pro and the OnePlus Nord are future-proof devices with 5G support and powerful features. However, OnePlus Nord is a better option for the asking price. It has up to 12GB of RAM, 256GB of storage, HDR 10 display support, a 90Hz refresh rate, and equally powerful cameras.
However, if you are a video content creator who relies heavily on the selfie camera, the Vivo V20 Pro will surely be a better option. Also, the overall camera performance is much better than that of the OnePlus Nord. So make your choice!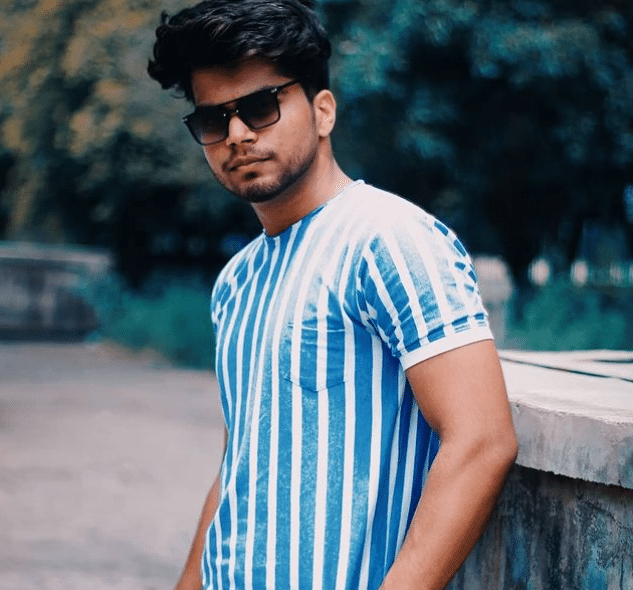 An SEO guy with over 4 years of experience who likes Tech a lot.