Best Indian web series – Table of Content
In this quarantine period, we all are getting bored and most of us are doing the same thing every day like playing mobile games, watching movies, cooking, etc. So today I will tell you the Best Indian Web series that you can watch in this lockdown, I have created the Hindi web series list which includes thrill, romance, action.
These web series are a complete masterpiece in the Indian film industry, watch by yourself-
1.Best Indian Web series – Sacred games
The first Hindi web series on our list is Sacred games when sacred games season 1 was launched in 2018, everyone loved this masterpiece so much that all of us were waiting for its second part so eagerly probably because the first part of this web series left us with so much suspense.
This web series is based on Vikram Chandra's novel. Saif Ali khan was shown as a Sikh police officer and literally, he nailed his performance whereas Nawazuddin Siddiqui was playing the role of a gangster.
This web series has 2 parts and I am not here to ruin your suspense so I will not tell you more about this series so you can watch this by yourself, and this series is available on Netflix India.
2.Mirzapur
The second Web series on our list is Mirzapur which was released in late 2018. Mirzapur is a crime thriller web series casting many know characters like Ali Fazal, Vikrant Massey, Pankaj Tripathi, etc.
This Web series contains a total number of 9 episodes and after watching the first part I think most of us are waiting for its second season, Mirzapur 2 release date is still not confirmed but we are expecting it soon, if you haven't watched this amazing series then I personally recommend you to watch this.
You can watch Mirzapur on Amazon prime.
3. Paatal Lok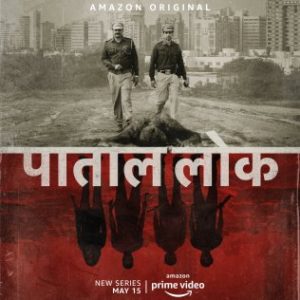 Paatal lok is recently launched in the Indian film industry, this web series will give you the suspense. There are many characters that have really nailed their role in this web series like Jaideep Ahlawat (Hathiram Chaudhary), Abhishek Banerjee (Hathoda Tyagi), Ishwak Singh (Imran Ansari), and many more.
This is the story of 2 main characters that is Hathoda Tyagi who is a criminal and Hathiram Chaudhary as a Police officer.
As I have said before that I don't want to give any spoilers so you should just watch this by yourself.
You can watch Pataal Lok on Amazon prime.
4.Best Indian Web series – Extraction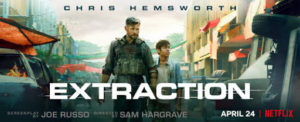 Extraction is a kind of movie in which an Indian gangster's son was kidnapped by a Bangladeshi gangster and in return for this, they ask for money.
To rescue the child Tyler rake ( role played by Chris Hemsworth) goes to Bangladesh, there are many other talented actors in this series like Randeep Hooda (Saju Rav), Pankaj Tripathi ( Indian gangster)
This series is available on Netflix India so you can watch it directly.
5.Best Indian Web series – Kota Factory.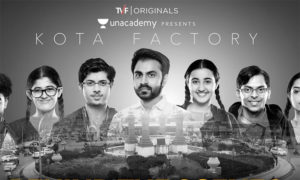 Kota factory is a story based on students of Kota this story reflects the students who are preparing for IIT exams.
This is a 5 episode Indian web series on a teenager Vaibhav Pandey, who joins coaching for IIT entrance exams.
This web series is completely free to watch and it is available on a YouTube channel called TVF (The viral fever)
These 5 are the Best Indian Web series on our list do watch them all and tell us in the comment section which one you liked the most.
Thanks!